Emcee
Mistress Ginger is a quadruple-threat diva: singer, dancer, actress, and vegan know-it-all. Since 2006, this cabaret diva has been bringing her cabaret magic to a variety of Twin Cities venues, from the Bryant-Lake Bowl to the Ordway Center. With a passion for storytelling through song, she takes her audiences on whimsical journeys full of heart and imagination. Ginger's been vegan since 2002 and her cookbook, Mistress Ginger Cooks: Everyday Vegan Food for Everyone was published in 2014. She hosts several video series (including one about vegan cookery) via her YouTube channel and Facebook page. Learn more at mistressgingercooks.com.
SPEAKERS/PERFORMERS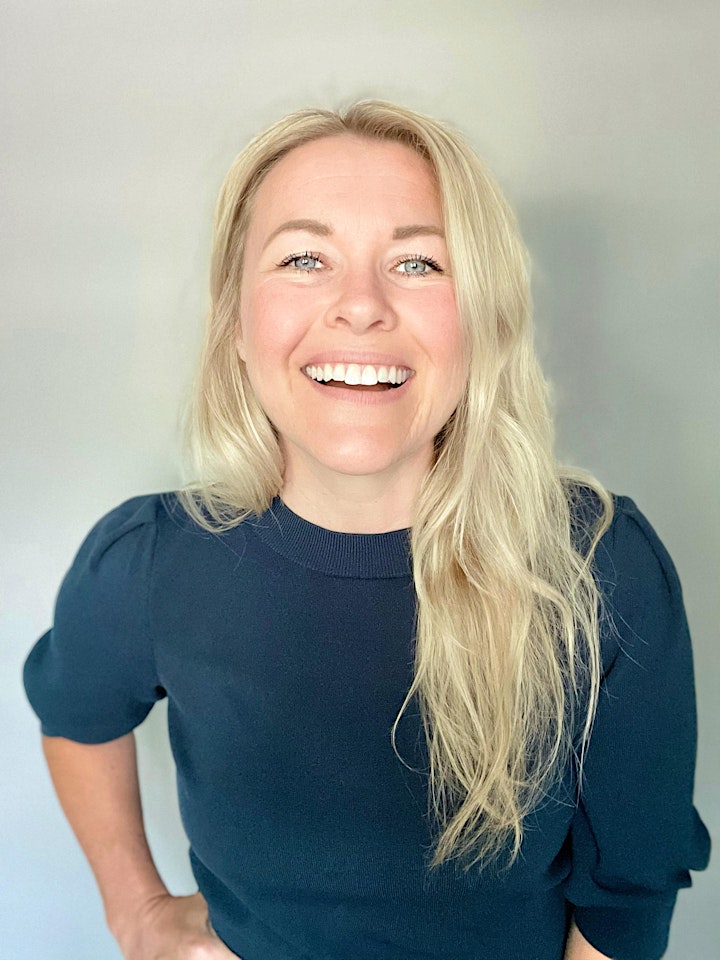 The Benefits of Plant-Based Nutrition for Improving and Preventing Chronic Disease
11:00-11:45am
60% of Americans have one or more chronic conditions that are likely preventable, reversible, or improvable through nutrition. Take a deep dive into how plant-based nutrition is the powerhouse method of eating that protects the body, mind, and every system in between. Bring your thinking caps and prepare to take notes! You'll leave this session with talking points to teach others how to live healthier on plants.
Lauren is a registered dietitian and certified diabetes care and education specialist working nationwide as a health educator. She specializes in nutrition and exercise for type 1 diabetes, and plant-based nutrition for chronic disease and preventive health. She is a fitness instructor, public speaker, and author of Type One Determination.
She credits her vegan lifestyle of over 13 years as the key to thriving with type 1 diabetes. Connect with her at www.lpnutritionconsulting.com or @t1determination.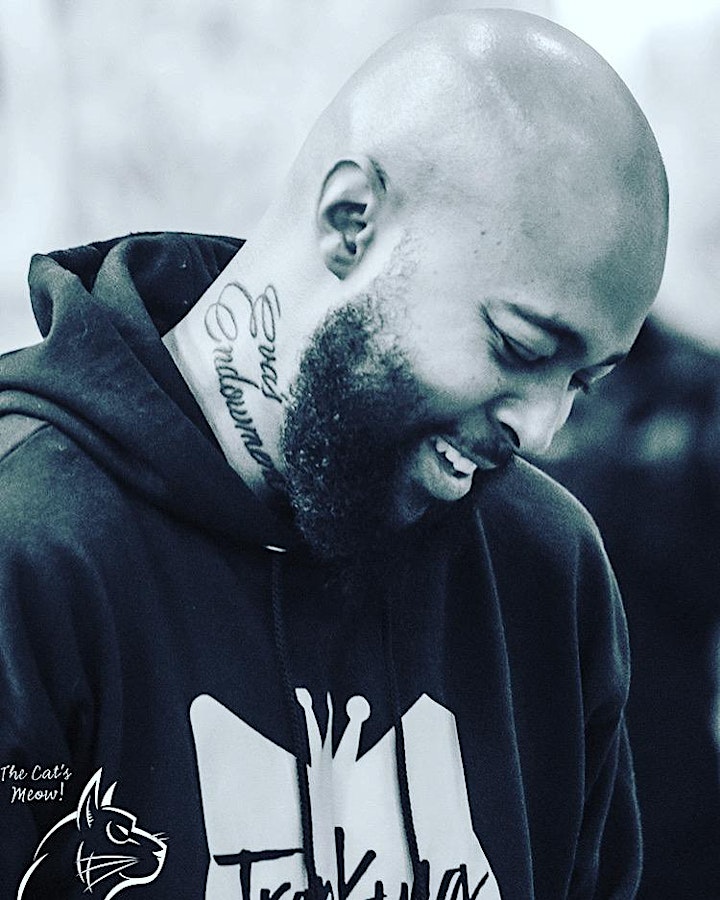 Helping Our Friends on Both Ends: You Don't Lose Cool Points for Compassion
2:00-2:45pm
Sterling "TrapKing" Davis is a well-traveled, ex-military, music and cat enthusiast who has always loved entertaining and interacting with people. Since childhood, he was also the only guy in his neighborhood that loved cats. One day, while taking a break from the rap group he was performing with, Sterling saw a posting for a job cleaning litter boxes at his local shelter. He needed something to do to pass the time so he applied for the job.
He started cleaning litter boxes and loved working with cats so much, he was promoted to an outreach position where he could focus on trap-neuter-return (TNR), the only way to humanely control cat overpopulation. It was at that point he decided to give up his successful music career and focus on his passion for cats.
In 2017, he started his own nonprofit, Trapking Humane Cat Solutions, where he focuses on educating, assisting, and doing TNR and community cat management. Davis' mission is to change the stereotypes of not only men in cat rescue, but also bridge the gap in communication between black communities and predominantly white animal welfare organizations. He lives and breathes his motto, you don't lose cool points for compassion.
Today Davis is a sought-after speaker all over the world, speaking at events like Cat Con, Cat Camp, Meow DC and fundraising events for small rescues and shelters across the United States. Sterling hopes to one day travel the country in a recreational vehicle, teaching animal advocates in communities of all sizes how to care for their community cats.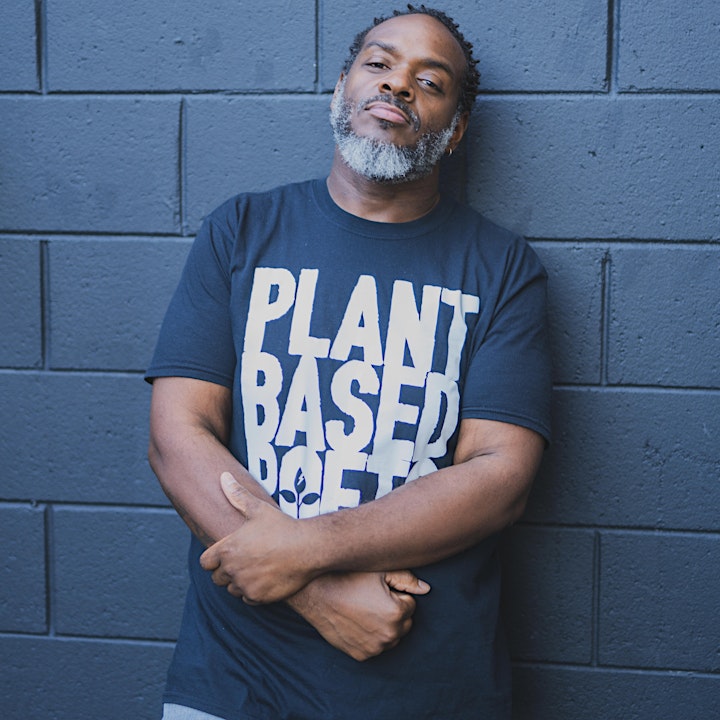 ***HOW & WHY I BECAME A PLANT-BASED POET***
4:05-4:50pm
Thank you for allowing me to speak on my newfound lifestyle as a Plant-Based Poet! The following topics will be the focus of my speech:
INSPIRATION TO START LIVING A PLANT-BASED-EATING LIFESTYLE
Becoming a plant-based eater 4 years ago
struggles to maintain steady weight
Interest in the new lifestyle grew upon learning how it benefits the planet
RESULTS OF LIFESTYLE CHANGE
Saw instant changes in mind, body & interactions with others
Release of 2019 "Ravenous" album exploring awareness of all things I've over-consumed
Creation of PLANT-BASED POETS movement with a welcoming-to-all mission statement
Improv Jazz Human Beat Boxer•
Rhythmic Storyteller•LivePerformer•
Interpretive Vocal Percussionist•
Oral Sound/Body Rhythm Instructor•
Song Composer/Producer
—–
-Hecatomb Industries
-Crushkill Recordings
Cooking Demos with Free Samples and Recipes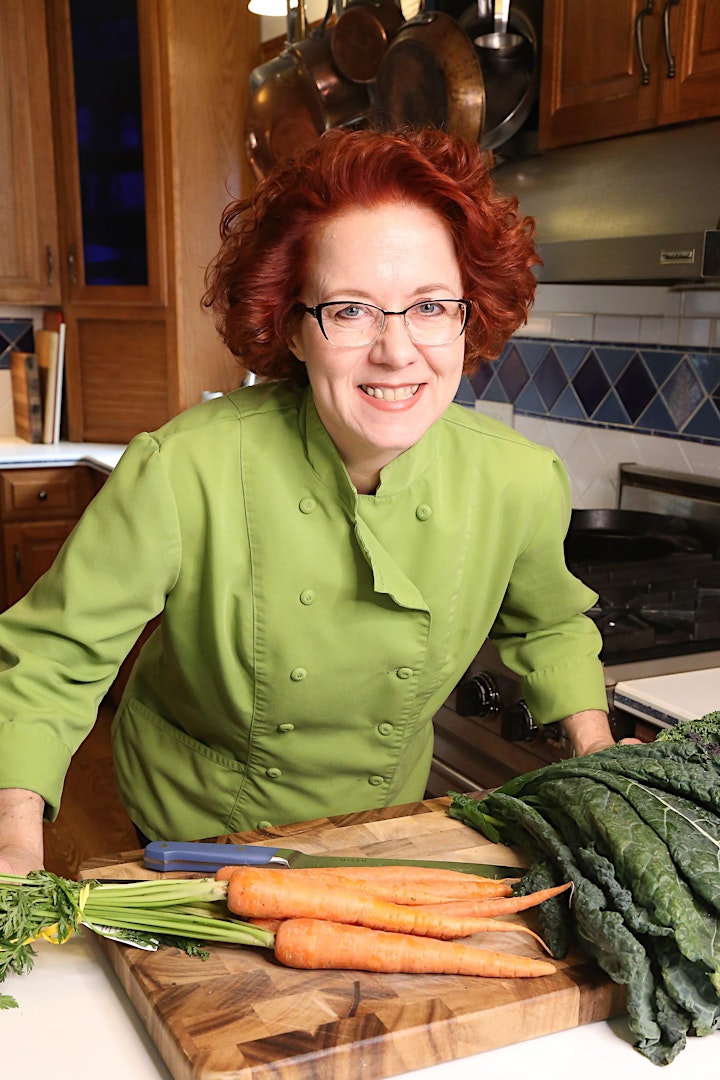 Meal Prep Secrets that will Change Your Life
2:55-3:55pm
Do you resolve to eat better, but find yourself ordering take out instead of making good food? You are not alone, many people don't have enough time to cook. The absolutely life changing way to make a vegan lifestyle easier is Meal Prep.
Yes, even you can set yourself up to succeed, with just a few hours on the weekend. When you walk into your kitchen at the end of a long day, you'll be greeted by your own, homemade prep.
Save money, control what goes into your food, and eat stuff you like with meal prep. Chef Asbell will share tips and tricks, as well as a recipe for a versatile Creamy Cashew Dressing from her book Vegan Meal Prep: A 5-Week Plan with 125 Ready-to-Go Recipes (Robert Rose)
Demo Dish: Lion's Mane Vegan "Crab" Cake
Inspiration: Baltimore Maryland
4:55-5:55pm
Aside from the common shellfish allergy, seafood is generally a crowd favorite. With over 6,000 species of crab and thousands of species of mushrooms the options seem limitless when looking to replace seafood cravings. Lions mane mushroom is a perfect replacement for chicken but also goes well when shredded as a crab meat alternative. Pair this fungus with sautéed veggies, sea flavor and the perfect blend of spices and you got yourself a crab cake!
Soul food lovers appreciate a good crab cake and Vegans love a great meat replacement. I am excited to combine my love for Soul Food and Whole Foods as I demonstrate a Maryland Vegan Crab Cake Recipe. I will be using lion's mane, a blend of sautéed vegetables, along with a few other ingredients to create crispy yet tender patties that will inspire even the carnivores to leave the swimming animals in the sea.
Born and raised in Minnesota into an Afrocentric family, Thandisizwe Jackson-Nisan was taught to serve at a young age. Her passion for Art and young people keeps her grounded in her various community roles. She founded Vegan Byy Nature 3 years ago with the goal of combining her love of cooking with education. As an entrepreneur she continues to work as a Vegan Chef, Poet, and Educator with the goal of helping to "Heal the Hood" with food and art.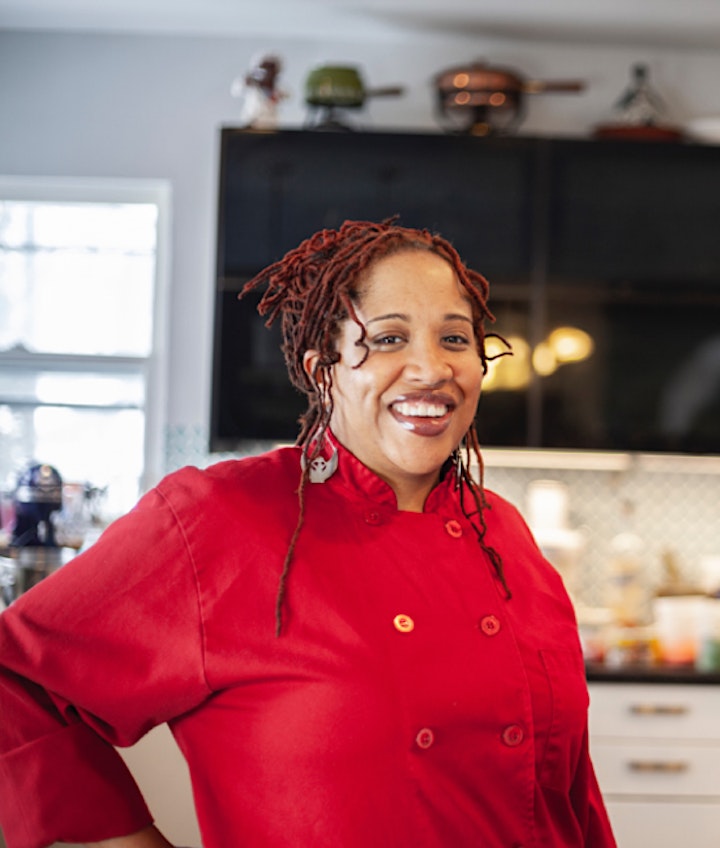 12:50-1:50pm
Sambusas are a traditional East African savory pastry, often stuffed with meat and deep-fried. My version is the kale sambusas, which are stuffed with kale ( and/or other greens and vegetables) that are stewed in aromatics, tomatoes and Berbere spices and then stuffed into egg roll wrappers and deep fried or baked to golden brown perfection! Most often served with my signature vegan (chickpea) ranch dipping sauce.
Chef Lachelle is the dynamo at the centerof the Twin Cities' African-Americanfood scene and is known for cookingglobally inspired comfort food thatthwarts unhealthy stereotypes and fusesin global flavors. Read more about ChefLachelle at: Chelles Kitchen: WelcomeNew
Fastmeals
Fastmeals can be pre-purchased through September 5. Vendors will have a special fast moving line just for pickup of these pre-orders.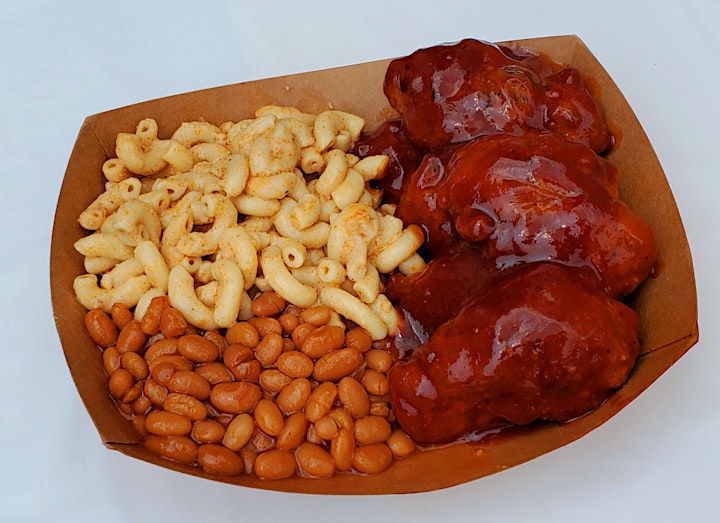 These Wingz BBQ Wingz Mac and Cheese and BBQ Baked Beans
Curry in a Hurry Chickpea Bowl
Shrimp Street Tacos From SEED Cafe
They're kosher and there is no shell-fish or soy allergen!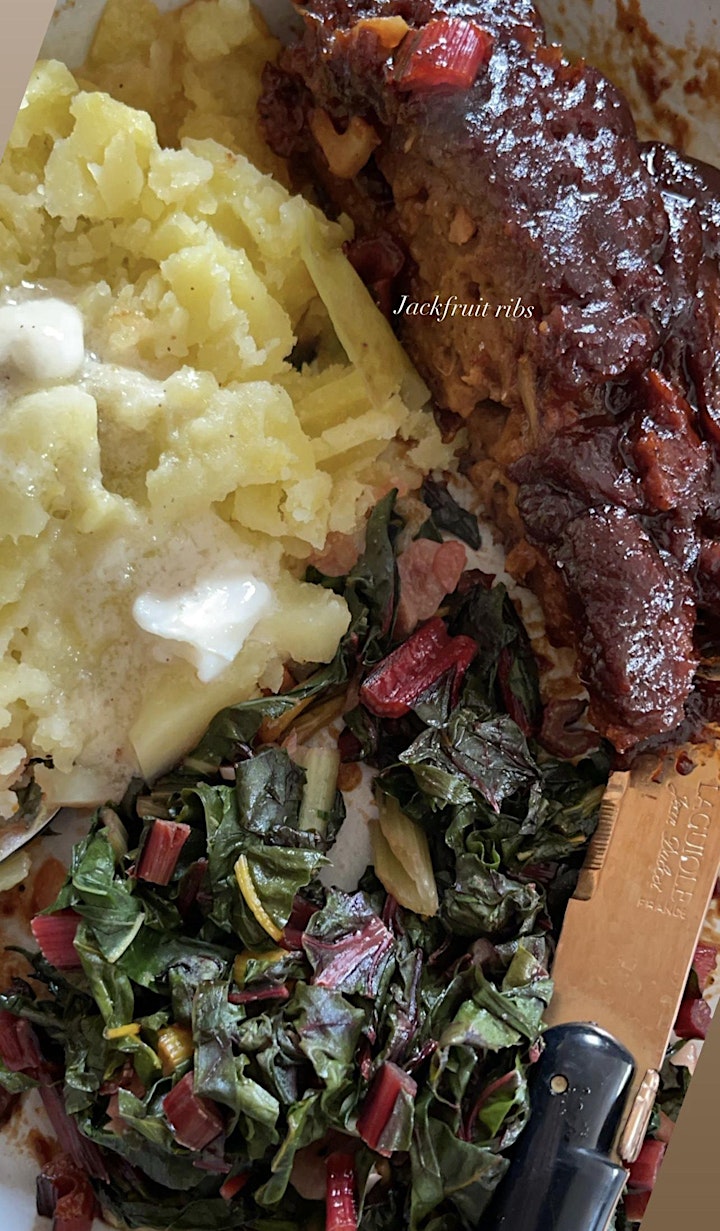 BBQ Jackfruit Ribs by Root to Rise